Agro Air Dynamics 52″ Panel Fan (Recirculating)
The Agro-Breeze barn fan from Agro Air Dynamics is our top selling recirculating panel fan. Keep Your Cows Cool! with Agro Air Dynamics.
Agro-Breeze Barn Fan Features
6 blade panel fan, 52" diameter galvanized blades
1 HP, single or three phase motor
Quiet, smooth operation
Belt can be changed without removing fan blades
Equipped with automatic belt tensioner
Description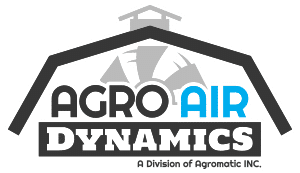 POWER =
1 Horse Power, 1 or 3 Phase, 6 blades.


COMFORT =
22,600 -22,200 Thrust CFM.


Milk!
Up to 20% more milk by reducing heat stress.